Ginger Taylor, Director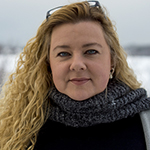 Co-Author of Vaccine Epidemic: How Corporate Greed, Biased Science, and Coercive Government Threaten Our Human Rights, Our Health, and Our Children.
Ginger Taylor is the mother of a vaccine injured child.
She is also an author, speaker, advocate, media producer and nationally recognized activist. She writes on the politics of health policy, vaccination, autism, informed consent, and both corporate and government corruption.
Founding member of the Canary Party and a member of the Executive Leadership Team of HealthChoice.org, Ginger is a former Marriage and Family Therapist specializing in adolescent and family therapy, and hold a Masters degree in Clinical Counseling from Johns Hopkins University.
She began her work on children's health and parental rights in 2004 shortly after her son Chandler suffered a severe neurological regression following his 18 month liability-free vaccinations, and was given an autism diagnosis. In 2009 she served on the steering committee of the first Maine CDC Autism Conference to educate medical professionals on the current state of research and treatment of autism.
After working on vaccine safety at the federal level for five years, she formed the Maine Coalition for Vaccine Choice with a handful of families, to advocate on a bill that had been introduced into the Maine Legislature in 2009. She is now the voice of more than a thousand Mainers fighting to retain their right to bodily integrity for themselves and their children.
Ginger is a co-author and contributing editor of the book Vaccine Epidemic: How Corporate Greed Biased Science and Coercive Government Threaten Our Human Rights Our Health and Our Children, the author of Families are Under No Obligation to Put Their Children at Risk By Participating in the Corrupt Current US National Immunization Program published in the Johns Hopkins bioethics journal Narrative Inquiry in Bioethics. She as been given both the 2017 Golden Heart Award by the Institute for Pure and Applied Knowledge and the Health Freedom Hero Award in 2014 by the National Health Federation.
Dr. Meryl Nass, Medical Advisor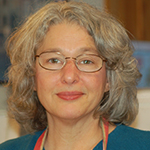 Meryl Nass is a board-certified internist with a BS from MIT and MD from the University of Mississippi. She practices in Ellsworth, Maine.
Dr.Nass' areas of expertise include anthrax, biodefense and Gulf War syndrome, as well as vaccine safety and efficacy.
Dr. Nass has given 7 Congressional testimonies on anthrax vaccine, bioterrorism mitigation, and Gulf War syndrome (3 oral, 4 written). She has consulted for the Director of National Intelligence, for the Interamerican Development Bank, a World Bank affiliate, for Microsoft Research Lab and for the Cuban Ministry of Health. Dr. Nass identified the first modern use of anthrax in biological warfare, which occurred in Zimbabwe in 1978.
She has testified before several Maine legislative committees, and served as member and chair of the Commission to Protect the Lives and Health of members of the Maine National Guard, which was unanimously established by the Maine legislature in 2007. She is a board member of the Alliance for Human Research Protection. She has published over 30 articles and been mentioned in 25 books.
Dr. Nass was a scientific adviser to the 2003 US suit that revoked the the license for anthrax, as it had never met FDA standards, and the expert witness in the suit that ended the use of the Anthrax vaccine in Canada.
Dr. Nass is listed in Who's Who in America and Who's Who in the World.
Dr. Toni Bark, Medical Advisor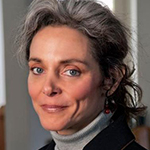 Toni Bark, M.D. (LEED AP) graduated from Rush Medical College in Chicago, Illinois in 1986. She then went on to New York University and the University of Illinois for residency programs.
Dr. Bark has been medical director for various departments and hospitals and has extensive post residency training in aesthetic medicine, nutritional medicine, and classical homeopathy with the top trainers in the various fields.
She is certified in Lipodissolve and Mesotherapy, and has created the "ultimate facial" -a combination of ultrasonic dermabrasion, ultrasonic and electrical stimulation, and transdermal delivery of anti-oxidants and vitamins through electroporation.
Dr. Bark has had a successful private practice in preventative medicine and anti-aging medicine, including aesthetics, since 1994. In addition to the aesthetic procedures, Dr Bark performs metabolic profiling, involving looking at insulin resistance, thyroid function and hormonal assessments for men and women. She has been using bio-identical hormones since the early 90's with great results.
In 2005, Dr. Bark graced the annual list of "Top Doctors" in Chicago Magazine. Her research and practice have been covered extensively in both local and national media.
Suzanne Humphries, MD, Medical Advisor
Author of Dissolving Illusions: Disease, Vaccines and the Forgotten History, and Rising from the Dead
Dr. Humphries is board certified Internal Medicine, and is formerly board certified Nephrologist, with 11 years in Nephrology and Internal Medicine in Bangor, Maine. She is former assistant professor of Nephrology at UMDNJ, Robert Wood Johnson, New Jersey and fellow at the Medical College of Pennsylvania/Hahnemann University School of Medicine, Division of Nephrology, and is licensed in both Maine and Virginia.
She holds degrees from Rutgers and Temple Universities.
Her publications include Low dietary magnesium is associated with insulin resistance in a sample of young, nondiabetic Black Americans. Am J Hypertens. 1999 Aug;12(8 Pt 1):747-56. and, Dynamics of alpha-tubulin deacetylation in intact neurons. J Neurosci. 1989 Jan;9(1):358-68.
Mary Holland, Legal Advisor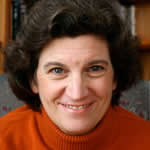 Co-Author of Vaccine Epidemic: How Corporate Greed, Biased Science, and Coercive Government Threaten Our Human Rights, Our Health, and Our Children, and HPV Vaccine On Trial: Seeking Justice For A Generation Betrayed
Professor Holland is Research Scholar, nationally recognized Human Rights Expert and member of the Supreme Court Bar. She has been the Director of the Graduate Legal Skills Program at New York University School of Law since 2004. She is a founding board member of The Elizabeth Birt Center for Autism Law and Advocacy.
Her degrees include, J.D., Columbia Law School, with honors, 1989, Certificate (Soviet Foreign Policy), Columbia University, Harriman Institute, with honors, 1986, M.A. (International Affairs), Columbia University, School of International Affairs, with honors, 1986, and a B.A. (Russian and Soviet Studies), Harvard University, Radcliffe College, cum laude.
Mary has been an advocate in the public and private sectors. Prior to joining NYU, she worked for six years at major U.S. law firms, with three years based in Moscow, Russia. Before that, she directed the European Program of the Lawyers Committee for Human Rights (now Human Rights First).
Her publications include,"Herd Immunity and Compulsory Childhood Vaccination Does the Theory Justify the Law," 93 Or. L. Rev. 1 (2014) (with Chase E. Zachary)
"Compulsory Vaccination, the Constitution, and the Hepatitis B Mandate for Infants and Young Children," 12 Yale Journal of Health Policy, Law & Ethics 1 (2012)
"Unanswered Questions from the Vaccine Injury Compensation Program: A Review of Compensated Cases of Vaccine-Induced Brain Injury," 28 Pace Environmental Law Rev. 480 (2011) (with Lisa Colin, Louis Conte and Robert Krakow)
"Brief for National Vaccine Information Center, its Co-founders and 24 Other Organizations as Amici Curiae Supporting Petitioners, Bruesewitz v. Wyeth, 131 S. Ct. 1068 (2011) (No. 09-152)," (2010) (with Robert Krakow)
"Brief for Elizabeth Birt Center For Autism Law and Advocacy, et. al. as Amici Curiae Supporting Appellants, Cedillo v. Secretary of Health and Human Services, 617 F. 3d 1328 (2010) (No. 2010-5004)," (2010)
Mark Blaxill, Research Analyst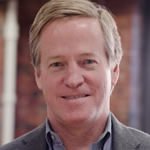 Author of The Age of Autism: Mercury, Medicine and a Man-made Epidemic, and Vaccines, 2.0: The Careful Parent's Guide to Making Safe Vaccination Choices for Your Family, and Denial: How Refusing to Face the Facts about Our Autism Epidemic Hurts Children, Families, and Our Future
Mark Blaxill is the father of a daughter diagnosed with autism, Chairman and co-founder of the Canary Party, Editor-at-Large for Age of Autism, a former director of SafeMinds and a frequent speaker at autism conferences.
He received a bachelor's degree summa cum laude from the Woodrow Wilson School of Public and International Affairs at Princeton University and an MBA with distinction from Harvard Business School. In his professional career, he spent 25 years at The Boston Consulting Group, where he was a Senior Vice President. Recently, he co-founded 3LP Advisors, an advisory firm focused on intellectual property transactions, where he is a Managing Partner.
He writes often on autism, science and public policy issues for Age of Autism and has published a number of articles, letters and commentaries on autism in journals such as Public Health Reports, the International Journal of Toxicology, the Journal of Autism and Developmental Disorders, Neurotoxicology and Medical Hypotheses. He has also been invited to peer review articles in journals such as the New England Journal of Medicine, the American Journal of Epidemiology, Pediatrics and the International Journal of Toxicology. As part of his advocacy work, he has testified before the Immunization Safety Review of the Institute of Medicine (2001), served on a Blue Ribbon Panel on Vaccine Safety (2004), initiated a symposium sponsored by the National Institute of Environmental Health Sciences entitled "Environmental Factors in Neurodevelopmental Disorders" (2005) and a workshop sponsored by the Institute of Medicine entitled "Autism and the Environment: Challenges and Opportunities for Research" (2007). He was a panelist at a "Meeting on Evaluating Reasons for ASD Trends" co-sponsored by the Centers for Disease Control and Autism Speaks (2011) and at a hearing "1 in 88 Children: A Look Into the Federal Response to Rising Rates of Autism" called by the House of Representatives' Oversight and Government Reform Committee (2012).
Becky Grant, State Policy Analyst
Wayne Rohde, Federal Programs Analyst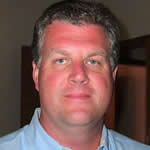 Wayne Rohde is a co-founder of Vaccine Safety Council of Minnesota, Autism Advocacy Coalition of Minnesota, and national advisory member of Health Choice.
Wayne has twin sons, age 16, Nicholas and Austin.  Nicholas was vaccine injured and later diagnosed with regressive autism.  Mr. Rohde has advocated extensively in Minnesota, Oklahoma and nationally for autism health insurance reform, vaccination choice and improved educational, employment and residential services for people with autism.
Wayne is the author of "The Vaccine Court: The Dark Truth of America's Vaccine Injury Compensation Program", that will be released in September 2014.
Wayne lives in Woodbury, Minnesota with his wife and twin sons.
Louis Conte, Federal Programs Analyst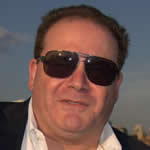 Lou Conte is the father of triplet boys, two with autism. He is the Director of the National Vaccine Injury Compensation Justice Project and a founding advocate member of EBCALA.
He serves on the boards of the Autism Action Network and Health Choice. Mr. Conte has advocated extensively in New York for autism health insurance reform, vaccination choice and improved educational services for people with autism. In his professional life, Mr. Conte is an Assistant Commissioner in the Westchester County Department of Probation where he has administered investigation and supervision programs that focus on sex offenders and domestic violence perpetrators.
He is proud to have been part of a team that established the nation's first Sex Offense Court. Mr. Conte graduated from Iona College in 1982.
He is an instructor in the Japanese Martial Art of Ju Jitsu.
Elizabeth Shardlow, Outreach Coordinator
Elizabeth Shardlow left a busy career in emergency medicine and public safety when she became a mother. She currently manages her husband's chiropractic office, usually with one or more of her children by her side. Elizabeth is crafty and creative, and an advocate of natural birth and holistic parenting. Formerly a home educator, she is very active in her children's education and also serves on the Zoning Board of Appeals for the city of Auburn.

Robert F. Kennedy, Jr. – Coalition Partner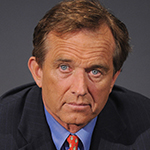 Author of Thimerosal: Let the Science Speak: The Evidence Supporting the Immediate Removal of Mercury–a Known Neurotoxin–from Vaccines
Robert F. Kennedy, Jr.'s reputation as a resolute defender of the environment stems from a litany of successful legal actions. Mr. Kennedy was named one of Time magazine's "Heroes for the Planet" for his success helping Riverkeeper lead the fight to restore the Hudson River. The group's achievement helped spawn 300 Waterkeeper organizations across the globe.
Mr. Kennedy serves as Senior Attorney for the Natural Resources Defense Council, Chief Prosecuting Attorney for the Hudson Riverkeeper, President of Waterkeeper Alliance and Chairman of the Board of Children's Health Defense. He is also a Clinical Professor and Supervising Attorney at Pace University School of Law's Environmental Litigation Clinic and is of counsel to Morgan & Morgan, a nationwide personal injury practice. He is co-host of Ring of Fire on Air America Radio. In his career he served as Assistant District Attorney in New York City.
He has worked on environmental issues across the Americas and has assisted several indigenous tribes in Latin America and Canada in successfully negotiating treaties protecting traditional homelands. He is credited with leading the fight to protect New York City's water supply. The New York City watershed agreement, which he negotiated on behalf of environmentalists and New York City watershed consumers, is regarded as an international model in stakeholder consensus negotiations and sustainable development.
Among Mr. Kennedy's published books are the New York Times' bestseller Crimes Against Nature (2004), The Riverkeepers (1997), and Judge Frank M. Johnson, Jr: A Biography (1977) and two children's books St Francis of Assisi (2005), American Heroes: Joshua Chamberlain and the American Civil War and Robert Smalls: The Boat Thief (2008). His articles have appeared in The New York Times, The Washington Post, Los Angeles Times, The Wall Street Journal, Newsweek, Rolling Stone, Atlantic Monthly, Esquire, The Nation, Outside Magazine, The Village Voice, and many other publications.
Mr. Kennedy is a graduate of Harvard University. He studied at the London School of Economics and received his law degree from the University of Virginia Law School. Following graduation he attended Pace University School of Law, where he was awarded a Masters Degree in Environmental Law.