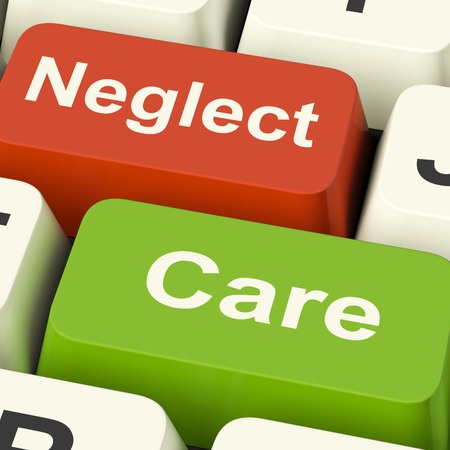 …or even count them.
During the vaccine push of 2015 in which the vaccine industry and legislators supporting it presented more than 100 bills across the country to remove and restrict the rights of families to decline vaccines, the discussions surrounding the bills in question showed plainly what families have been reporting for many years.  Namely that physicians know little to nothing about vaccine injury and that the medical establishment and public health agencies promoting the vaccine program have no plan to care for the vaccine injured.
After failing to respond to the many questions that we have asked of the Maine Immunization Program, today they have confirmed what we already knew, that the vaccine program in Maine is a bad faith program that both ignores vaccine injury and fails to support Mainers in need who have been injured by their program.
For all their passion to see all children fully vaccinated according to the CDC schedule, they have no concern with helping those harmed and cannot give us the name of even ONE physician in the state that can assess and care for children experiencing adverse vaccine events.  This clearly demonstrates that the program is not about health, it is about product sales.
They join the Maine Chapter of the American Academy of Pediatrics and the Maine Medical Association in failing to simply give us the name of a doctor who can help our children.
The events of this year have lead us to one conclusion. The standard of care for vaccine injury in Maine is medical neglect.

The Maine Coalition for Vaccine Choice reiterates our warning to those who choose to participate in the immunization program.  Caveat Emptor.. buyer beware.  Despite the claims of the Maine CDC, Maine AAP and MMA that they wish to "partner with parents," on vaccine issues, once you or your loved one suffers a vaccine injury, they will not be there for you.  YOU ARE ON YOUR OWN.
From: Ginger Taylor [mailto:ginger@mainevaxchoice.org]
Sent: Tuesday, December 22, 2015 3:23 PM
To: Philbrick, Tonya
Cc: DHHS, ImmunizeME; Albert, Kenneth
Subject: Seeing physicians to assess and treat vaccine adverse reactions
Ms. Philbrick,

As was testified to in the vaccine hearings in the Maine Legislature, because Maine physicians are not educated on federal guidelines for vaccine injuries, our families are unable to find qualified practitioners to provide competent medical assessment and care for our vaccine injured children.

I have contacted both the Maine AAP and the Maine Medical Association to ask them for the names of their physicians who have expertise in this area.  The Maine AAP responded to confirm receipt of my email, and declined to answer any of my questions.  The Maine Medical Association did not respond at all, even after a follow up email was sent.

I have also contacted the Centers for Disease Control and Prevention and the Health Resources Services Administration's, Vaccine Injury Compensation Program, and neither provides information on how to find a qualified doctor in our state.

Can you please provide the name and contact information for any and all physicians in Maine who are experienced in assessing, diagnosing, and treating vaccine adverse reactions, and who will accept MaineCare.

Thank you,

—
Ginger Taylor, MS
Director
Maine Coalition for Vaccine Choice
207-200-8469
| | |
| --- | --- |
| Subject: | RE: Seeing physicians to assess and treat vaccine adverse reactions |
| Date: | Mon, 28 Dec 2015 16:34:28 +0000 |
| From: | Philbrick, Tonya <Tonya.Philbrick@maine.gov> |
| To: | 'Ginger Taylor' <ginger@mainevaxchoice.org> |
| CC: | Albert, Kenneth <Kenneth.Albert@maine.gov> |
Ms. Taylor, The Maine Immunization Program does not gather or retain the information that you are requesting.
Tonya Philbrick, BS
Director, Maine Immunization Program
Division of Infectious Disease, Maine CDC
286 Water Street, 9th Floor Key Plaza
Augusta, Maine 04330
Phone 207-287-2541
Fax 207-287-8127
Tonya.Philbrick@maine.gov
Confidentiality Notice: This e-mail message, including any attachments, is for the sole use of the intended recipient(s) and may contain confidential and privileged information. If you are not the intended recipient, or an authorized agent of the intended recipient, please immediately contact the sender by reply e-mail and destroy/delete all copies of the original message. Any unauthorized review, use, copying, forwarding, disclosure, or distribution by other than the intended recipient or authorized agent is prohibited.
Addendum:
After stonewalling us for four years, Maine has finally answered our question, asking for the "Total number of injuries by vaccination recognized in Maine or vaccine injury rate in Maine."  They don't know and they don't seem to care:
Date: 2/28/19 12:50 PM (GMT-05:00)

Subject: FW: CDC Data Request

Maine CDC does not collect data on adverse events or injuries due to vaccinations.

These data are reported to and  tracked through the Federal Vaccine Adverse Event Reporting System (VAERS) and National Vaccine Injury Program (NVIP.)

Nancy Birkhimer, MPH
Maine Center for Disease Control and Prevention – Preserve ~ Promote ~ Protect